Note: This Epic ride is in the making & subject to change. The dates are 100% but the route is still being worked on. Block these dates in your diary & start practicing your packing skills.
Day 1 (Tuesday)
19th September - Paarl
You will arrive at Cape Town International airport where you will be picked up by a team memeber. The journey is not over yet as you will be shuttled to the Paarl to your home for 3 nights @ the Middelplaas Paarl Guesthouse
59km (42min)
Rest up & Registration etc.
Accomodation: Middelplaas Paarl Guesthouse. Paarl.
Day 2 (Wednesday)
20th September - Paarl
Collecting our freighted motorbikes @ Cape Town Harbour (this might take up most of our day...)
If you hired a bike they will arrive or be picked up today...Still working on the details of this day.
Accomodation: Middelplaas Paarl Guesthouse.
Day 3 (Thursday)
21st September - Paarl
Your bikes are all ready for riding & after breakfast our first assesment will take place.
After Lunch your assesment results will tell what group you will ride in.
We will kick off the ride with a early BBQ (Braai) & welcoming speech. Tomorrow we ride...
Accomodation: Middelplaas Paarl Guesthouse. Paarl.
Day 4 (Friday)
22nd September
Ride 1: Beaufort West
Stop: Maitjiesfontein for snaks, cake & some history 183km
Fuel: Laingsburg 29km Beaufort West: 199km
Dinner: Multiple choice in booking form
Day 5 (Saturday)
23rd September
Ride 2: Smithfield
Lunch: Richmond Lunch @ Vetmuis 183km
Stop: Colesburg 145km
Smithfiled: 169km
Dinner will be provided with a very special concert
Accomodation: Smithfield Guesthouse/
Day 6 (Sunday)
24th September
Ride 3: Clarens
Two ways to ride today...
The highway 419km or the byway 306km

Whatever you choose will be in the details of the trip later.
2 night stay @ St Fort & Linwood Guest Farm
Dinner @ the Linwood Guest Farm @ 6pm
Accomodation: St Fort guest farm/ Linwood Guest Farm & Meander stay
Day 7 (Monday)
25th September - Clarens
Breakfast @ Linwood Guest Farm or D.I.Y
Rest & Activities day:
White water rafting, a mountain hike or a look at the Jimny Suzuki festival enthusiasts...this is a big happening so town will be busy & fun.
Details will appear later in the booking forms.
Accomodation: St Fort guest farm/ Linwood Guest Farm & Meander stay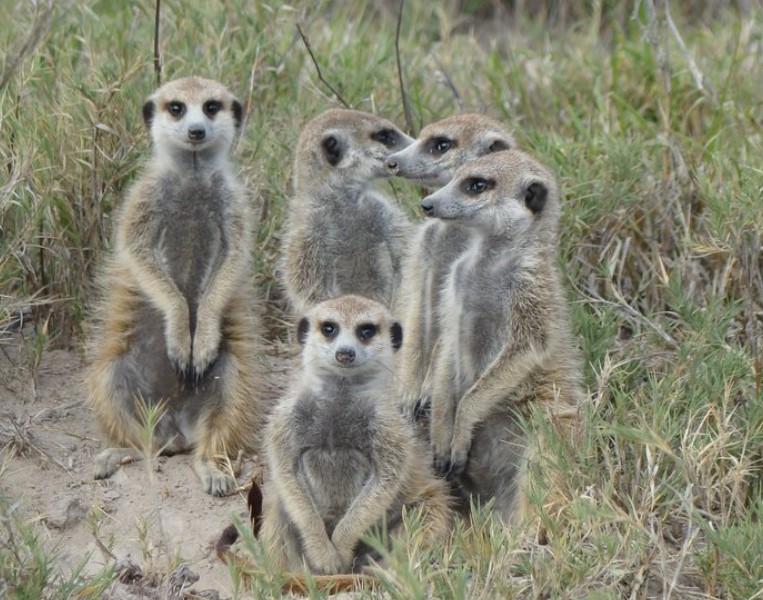 Day 8 (Tuesday)
26th September
Ride :4 Vryheid
Well we are on a Freedom ride & if Vrijheid is on the route why NUT!
Fuel & Leg streach: Engen Harrismith 91km
Lunch & Stop: Ladysmith or Dundee @Talana Museum
The ride is called the Freedom ride so you are free to ride longer roads or short, stop or carry on...our suggested route may change but you are never alone...Total ride today is 383km or 340km or 316km
Day 9 (Wednesday)
27th September
Ride 5: St Lucia
Stop: Lunch & Fuel: 232km the shortest way & we want to get there as our big 5 wildlife adventures await us. Up early & off. Breakfast Lunch & Dinners freestyling, there are 40 establishments just 200meters from your door or you can cook your own.
Sunset Boat cruise with Fannas
Night Safari with Kerin in a very big bumpy Samil truck (not for the faint hearted)
Day 10 (Thursday)
28th September St Lucia
Safari morning early pick up Lunch Freestyle
Dinner Freestyle
Boat cruise second round
Dinner: freestyle & Night safari for those that booked 2nd round.
Day 11 (Friday)
29th September
Ride 6: KZN Inchanga
After a nice ride of more or less 268km we will be welcomed by our Valley of Inchanga children at the site of our build. After that we will be welcomed @ Phe Zulu & Kangelani Lodge...Rest up in the tranquility as we will have a full day of activities if you signed up for it.
Day 12 (Saturday)
30th September
KZN Inchanga
This morning we will visit Shongweni Farmers market after that a Ride out on the Midlands Meander Dinner @ 5pm The best biker hideout in South Africa @ Impala Ridge
Day 13 (Sunday)
1st October
Ride 7: Kokstad
Stop & Fuel at own leisure, you can streatch your legs in Ladybrand 179km
But in Kokstad we will be entertained by some local artists & fed by our own Bongile. Dinner is not compulsory but I would not miss it. Total ride today is 292km on a coastal road or 291km the mountain route through the Swartberg
Day 14 (Monday)
2nd October
Ride 8: Elliot
273km through Mount Fletcher we arrive @ Elliot where you can only relax & enjoy the sounds of nature.
Stops along the way will be published later.
Day 15 (Tuesday)
3rd October
Ride 9: East London

251km or 314km via Queenstown
Welcome to Nahoon Beach.
A 5 kilometer hike for those who need to get the blood flowing after a short ride or just lounge around on the beach or @ the pool. Liam is the boss in this town so team GVFF will enjoy some down time too.
Day 16 (Wednesday)
4th October - East London
Today is a day you can ride out or go hang around & rest day or go on that awsome 5km walk with Liam...details will follow later on the booking site @ heaps more info...
Day 17 (Thursday)
5th October
Ride 10: Port Elizabeth
295km day On the way excursions:
The fish river lighthouse for the duel purpose roadies or a safari at the Addo Elephant Park. This day is a along the way see as you go go kind of day...
You will stay @ a home of a Motorcyclist to experience what it's like...enjoy a home cooked meal.
Day 18 (Friday)
6th October
Ride 11: Natures Valley
After a good early bird breakfast at the Windmill just outside of Port Elizabeth we head out to Natures Valley via Tsitsikamma for some adventure sports for the less faint at heart. Zip lining, Segway tours, Kayaking, bungy jumping...or just take the long way home on your two wheels via Haarlem & De Vlugt. Short way 206km or 394km...
Day 19 (Saturday)
7th October
Ride 12: Mossel Bay
173km the shortest route
Stop in Knysna for some excursions or
Take the long way home 322km via de Rust
Tonight we sing for our dinner.
Your room is on a train on the beach @ what more would you like...one off the bucket list...
Day 20 (Sunday)
8th October
Ride 13: Paarl
Lunch & Fuel: Villiersdorp 323km
Stop: The Franschhoek motor museum 27.9km (or not)
Paarl: 38km
Day 21 (Monday)
9th October - Paarl
Ride outs go in all directions
Cape winelands
Franschhoek motor museum
Cape Town ventures
Your ride and enough choices...
Day 22 (Tuesday)
10th October - Paarl
This day we will go on a very special excurstion ride out
We will go walk on water & taste the fruits of this spring fevering Cape.
Today is a super special day as one of our members has a 60th birthday today.
Bikes Returns evening...
After the paperwork has been done a shuttle will take you back to the Paarl for a big Farewell dinner Bash @6pm
Accomodation: Middelplaas Paarl Guesthouse. Paarl.
Day 23 (Wednesday)
11th October
Return & Burn day
Bikes Return & crating day in Cape Town.
After the paperwork has been done a shuttle will take you back to the Paarl for a good rest chats @ some well deserved rest.
Some of you might already be flying home by now.
Accomodation: Middelplaas Paarl Guesthouse. Paarl.
Day 23 (Thursday)
12th October
Time to fly...
This is the final wave & Airport shuttles or you continure on with your bike/car & journey on.

Thank you for joining us we will talk about this ride for years enjoy the photos we took & plan trips with new riding friends...perhaps in Croatia or back in South Africa...who knows...wherever the wind blows...we will be there riding 5000km stretches...

Keep riding & till the next time...