tHERE IS NEVER A TEAM OF ONE
Micky Heiligengerg-Pieterse
Micky got a vision to go & do something to help a forgotten people in the valley of 1000 hills in Ximba. She has connected people & highlited this area to other organisations, which in turn has braught about a primary school for 800 learners & now a technical high school. She is the visionary & fundraiser for this project & relies on time & circumstanses to fall into place for the next steps.
She organises field trips, better known as (working holidays or mission trips) & personally leads groups to visit the project, getting involved & at the same time Micky loves to show off her beautiful place of birth & hopes that visitors will get involved for the long run in the future.
Micky has been married to Klaas Heiligenberg since 2010 & lives in Holland, running the operation from her home office when she is not in the field (part time).
She remains an unpaid member of this team since 2001 & raises all her own sponsorship monies through selling or doing stuff.
Klaas Heiligenberg
Administrator & much more
Klaas married Micky & the first things she insisted on is that he must devote himself part time to this project with Micky & he was so smitten with Micky he just agreed. Without Klaas this projects administration would be a mess, he devotes his spare time to balancing the books & preparing difficult Dutch paperwork for the authorities for further accountability. He is also the main photographer in the family & now also does all the drone work for our promotions.
He is also goes on the group trips to do the administration work, blog postings of the trips & no doubt all the photography. Which means when he gets home he still has months of work to do because Micky keeps it coming.
Klaas also enjoys motorbikes & has been a member of the CMA, a international association since they launched in the Netherlands. Micky his wife was also a member in the UK & that is how they met. Klaas & Micky are also active in the CMA mostley in the summer months of the year.
Klaas also loves wordwork & makes almost anything Micky asks for.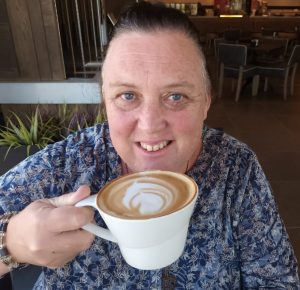 Sharlene Schultze
Director (South Africa) Project Manager